I think I can say I am a fan of Playerunknown Battlegrounds. I spent only 308 hours in game, but I really enjoyed that time. I didn't play for a while after biggest cheaters activity. However, I like this type of game. Battle royale, thats good! In the meantime I was looking for something similar, but in the same time different. I found it! Bruh.io.

Bruh.io is 2D battle royale web browser game. Rules are simple, last person standing wins. Try to find guns and equipment throughout the map and kill other players. If you die, you can spectate the living players until the round resets.
There is one map at the moment:
Some of free and paid character skins:
and weapon skins: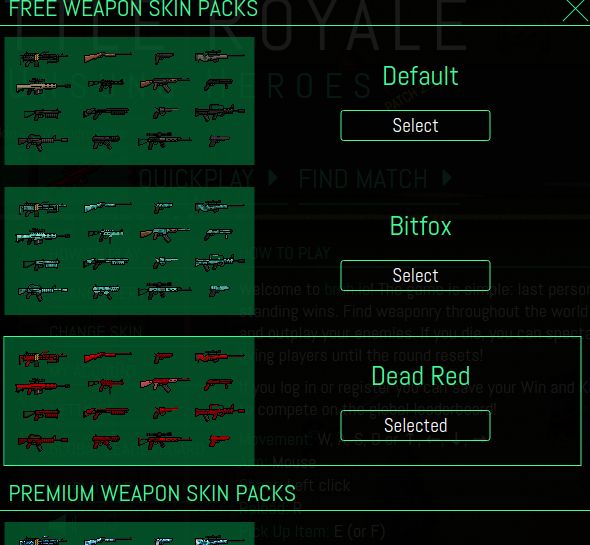 You can unlock them just by playing and getting better stats.
There is official discord channel where you can talk with other players, developers and leader boards to see some general and user stats.
Here are my stats :)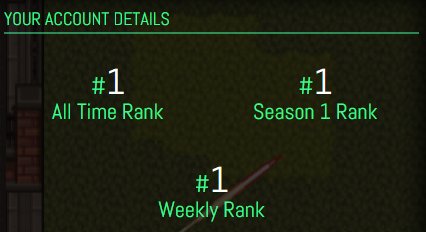 If you are looking for some simple battle royale game you should definitely give it a try.
Also read the rules before you start.
Server Rules
Be friendly and always show respect to everyone, no matter their role.
Don't be annoying, sarcastic, passive aggressive etc, to anyone in any channel.
No advertising or posting spam. Do not tag people repeatedly or without need.
Harassment, abuse, hate speech or any kind of discriminatory speech will not be tolerated.
No links may contain advertisements of any kind (including discord channels), pornography, racism, or disturbing links.
This is primarily an english server. If there are many people speaking in a different language, we will make a channel specifically for that language. Please use that channel.
No asking to team with other players. No Teaming.
Keep Bot Commands in the 'Bot-spam' channel.
Teamers/Cheaters list
As teaming and cheating is not allowed and not all of players, plays according to rules. I have prepared Teamers/Cheaters list. You can report teamers/cheaters on Discord channel. In the future their stats will be wiped out.