I just realized, that I have just one article in category entertainment. It is from 2018.05.26! Damn, it probably means I'm boring and not having much fun. So, as I bought a Chinese console, on Aliexpress, emulating the most popular old consoles, I decided to describe the firmware update for PocketGo. It is not complicated, but to do this I had to use several websites and a bit of advice from Google. For all seekers, all in one place.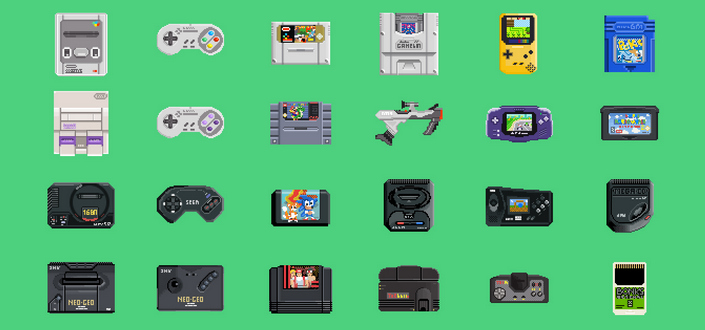 Great times, I can have all my childhood games in a small pocket console. I spent a lot of time in front of Atari, Amiga, Snes, Gameboy, Gameboy Advanced, Play Station 1, 2 and PSP. Even much more playing arcades, losing all the pocket money for tokens. I have used various emulators in my free time for a long time. Chinese portable consoles offering this type of solution were also available much earlier. I decided now, because I really liked the look. This is probably one of the nicest pocket consoles. It really fits in your pocket. The truth is that, it is the best time killer on a business trip. There are certainly more creative ways to waste time, but this one is pleasant and relaxing.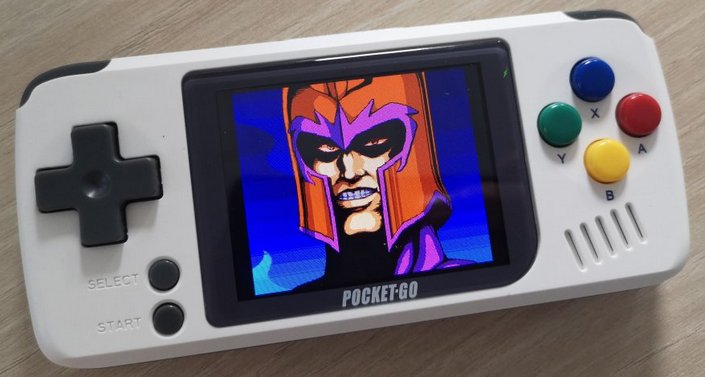 Specs
CPU: Allwinner F1C100S
RAM: 32MB
Screen: 2.4" IPS 320x240 (tempered glass)
SDCard: supported up to 128GB
Buttons: L, R, the volume dial, switch on/ off, Reset
Port: TV- out, Headphone Jack, Micro SD card slot
Battery: 1000mAh
Dimensions: 12.3cm x5.6cm x 1.4cm
Weight: 100G
Available on Aliexpress, Pocket-Go and Bitboy. There is also new bigger version.
Software update
You can do this from Linux or Windows.
With the console you will get a USB adapter for the card. Pull the card out of the device and connect it to the computer using the adapter.
If you are using Windows, close all popups about suggestion to format some partitions on the card.
Backup your roms form the card. Open mounted drive named 'main' and backup roms folder.
Download and extract new firmware image (link to the page with latest version or direct download for CFW v1.3.2)
Download and run Etcher.
Select extracted software image.
Select TF Card.
Flash new firmware image.

Unplug and plug again card (Windows users close all popups again).
Yup, there is no main partition. We need to assign drive letter and extend main partition.
Download, install and run MiniTool Partition Wizard or if you are Linux user GParted.
Click on main partition on card and right click -> Change Letter. Select one. Apply. In Linux just mount main main partition.

Select main partition again right click -> Move/Resize.
Grab a slider and go all the way up. Click Apply.

Move back your roms folder to the main partition.
DONE!
Enjoy new firmware. You can follow up this instruction every time new rom will be released.